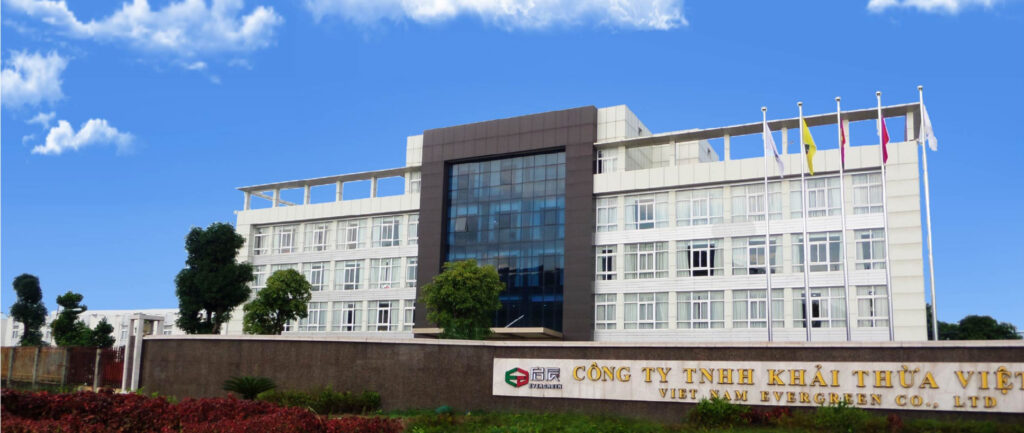 VIETNAM EVERGREEN CO., LTD (company name in Vietnamese: Công ty TNHH Khải Thừa Việt Nam) is a Chinese owned Vietnam manufacturer for PP, PE and HDPE products manufacturer, established in 2003, has been a leading manufacturer of PP and PE woven products in norther Vietnam. The products from us are extensively used in varied customized and attractive packaging activities. The PP woven bags have excellent quality and high durability that suit the exact requirements of the clients.
After almost development of 20 years in Vietnam, now we've got 4 manufacturing plants in Vietnam and created over 3,000 work opportunities for the local government. The factory area is now over 500,000 square meters. We have imposed a stringent quality check-up process right from the beginning of the production process i.e. procurement of raw materials and it continues till to the final stage of production. A few of industry experts having extensive product knowledge monitor each of the production activity and provide their valuable advices. With their support and assistance, our products can compete with the international standards and fetch utmost satisfaction of the customers. For our quality controllers, we organize regular workshops and training sessions to keep them abreast with the industry scenario.
Our products cover:
1. PP Shopping bag
2. PP Non woven bag

3. Ultrasonic/ ThermoSeal shopping bag
4. BOPP laminated woven bag
5. Plain PP woven bag
6. Jumbo bag
7. Kraft laminated pp woven bag
8. PE Tarpaulin
9. Sunshade Net
10. Injection product
11. HDPE corrugated pipe
Our main market is not only Vietnam, but also international market. We've exported goods to America, Europe, Asia, Oceanic, Africa, and we've worked with a lot of chain store all over the world and still keep a very good cooperation with them. After all the experiences of work, we are confident to handle any kind of works regarding packaging. Please do feel free to contact us if you are interested in our products. Our professional sales representative will give you the best offer.